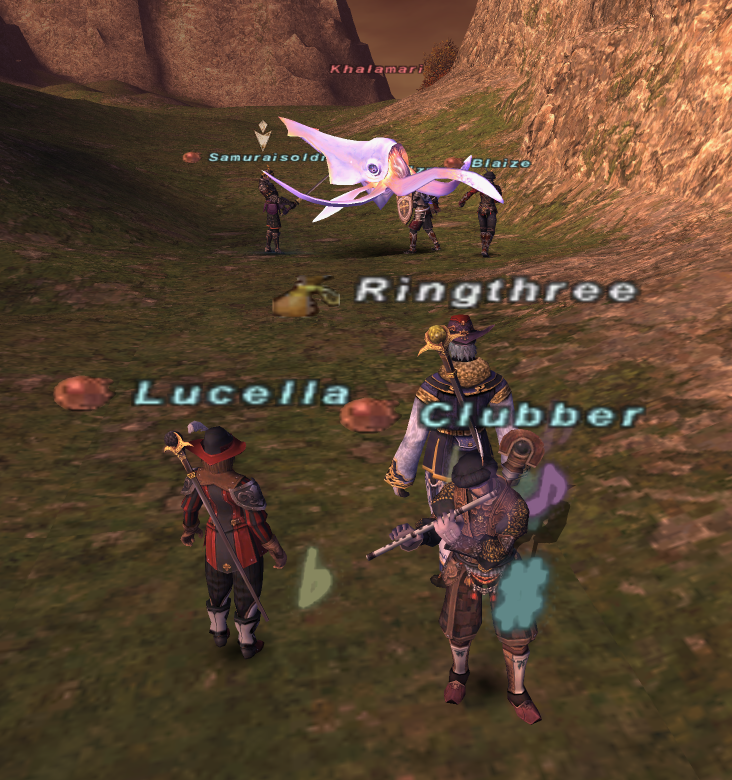 Soloing, Low-manning, efficiency. It seems to me that these words have lost all meaning. Soloing doesn't mean soloing anymore. Today it means finding a slow, glitchy or bindable mob, and then casting Poison and Bio II for hours at a time. That's not soloing. That doesn't take skill. It just takes an anti-social personality type and a lot of patience. I respect people that solo things as a test of skill. Soloing Limbus back in the day. Soloing anything where if a spell fails to land you are pretty much dead. That takes skill in my eyes. Boring a mob to death is not skill. Stop acting like it is skill.

If you take longer to kill a mob than it's respawn time, then you suck. There is nothing more to it. You don't suck at playing the game. You suck at soloing. Soloing used to be about efficiency. After the test of skill, the reason people soloed Limbus was to collect coins faster than with a group. That doesn't apply to Chukwa. If you are soloing Chukwa, then you are just wasting time. You don't have proper TH. You don't have friends.

Yes, yes, there are always exceptions. You work nights and don't have any JP friends. You just changed servers (though it does beg the question). You really are testing your skills. These are all fine exceptions. And everyone uses them as an excuse, but I think for the most part these are just covers for two things: Greed and Anti-social behavior.

Here is my real issue with soloing a lot of things now: You aren't just fucking other people (you obviously don't care about them already if you are taking 50 minutes to kill Chukwa), you are fucking yourself over. If you just ask a couple of your friends (if you have any), you can kill most mobs ten times faster, with a much higher drop rate, if you just agree to do the same thing for your friends.

Maybe I am just lucky and have amazing friends. Friends that don't just want to do stuff with our LS, but also want to do things just as a group. Friends that are just as happy when I get gear as they are when they get gear. I do have amazing friends, but I don't think it is a special circumstance. I think many people can have friends if they want them. But greed leads to anti-social behavior, and that is what soloing means to me now (with the previously mentioned exceptions). Soloing is about greed plain and simple.

Anything that can be soloed can be done far more efficiently with a small group. And anything that can be done with a small group can be done more efficiently with a larger group. Yes, there is absolutely a point where having more people becomes less efficient when it comes to gear, but I don't think most people that "solo" are even close to that balance.