Starting a new Monday morning trend here. I am going to profile a piece of equipment every Monday morning and discuss why it is a good piece of gear, why it fills your needs, why you should get it or any other reason it could be useful. It could be something obvious, or it could be something off the beaten path.

The Stats: So to start off lets go with something completely essential instead of something interesting, the Hagun.

The Hagun is one of those big-bladed Great Katana's that look more like a gigantic meat cleaver than a Great Katana. The look is good but it is so ubiquitous that is does get a bit tired after a while, especially considering the fact that it is a mostly recycled model (bad SE!).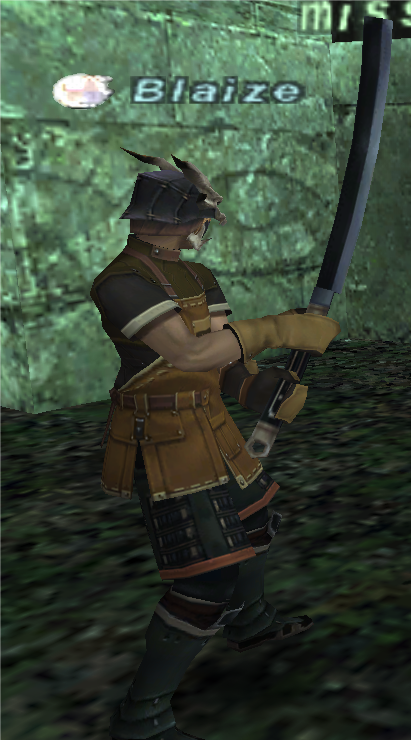 The base delay on it is completely unremarkable, because it is the same as just about any other Great Katana except for exceptionally rare versions. This means it has the standard requirements for Store TP to reach a 6-hit build, and that most people with just a little bit of work will be able to put together what they need even if it means a few trade-offs. The damage is actually quite remarkable in that it is so low, at 77. The damage really is a deception thought because it has a quire remarkable extra stat that makes up for the rest. The TP Bonus on this item is what makes it stand out from the crowd. The TP Bonus adds an addition 100 TP to any weapon skill done with the Great Katana. Now there are a bunch of different weapons that have TP Bonus on them and most of them are mediocre to poor because the TP bonus really doesn't do anything compared to other available stats. For Samurai though the TP bonus is huge, for example on Yukikaze, Gekko or Kasha the modifier for damage is increased by 20% at 100TP which for a SAM STR based weapon skill is huge (and just remember, if you are spamming TP always use Gekko, it's stronger, it's been tested).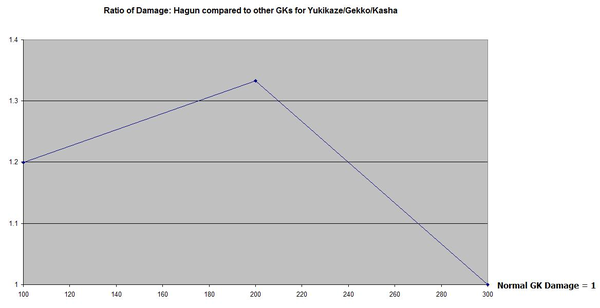 In the end this increased TP modifier turned poor and unremarkable stats into the best Great Katana you can get off of the AH and by far. There is nothing short of the super-rare that you can get that even comes close to the damage.

The Get: As I said before you can get this on the AH because it is a pretty old piece of gear, made back when SE thought it was OK to actually use the AH to by and sell end-game gear. Right now though you will pay a pretty penny for one with most servers going for around 3 mil to pick one up. If you don't want to pay to play you can always try to do get it through the ENM Sheep in Antlion's Clothing. Up to two of them can drop but the drop rate isn't that high at about 10%.