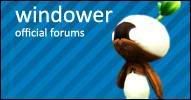 Play Better, Suck Less is a column dedicated to getting the most out of your FFXI experience in game and out. Whether Windower improvements, new game-play techniques, sweet strats or new tech, it will all be covered here! Today, we try to decipher Spellcast and make it usable for those that aren't fluent in multiple programming languages.

I have always heard that Spellcast was great, that you can use it to do all sorts of magical mystical things, and that it was a boon to all players. It could also give out ice cream and free blow jobs, but unless you can figure out how to use it, it is basically worthless. And this is the major problem with Spellcast. A lot of people just don't know how to use it. Yes, all of the things it can do are wonderful, but the person that makes it and the people that use it all too often assume that everyone in FFXI does or should know how XML works, how it all should function, and worst of all, their instructions on how to make it work are esoteric and obtuse. I have heard that it is like a tree or a book or some other things that make no sense at all.

So, this is the beginning of a guide to help you figure out how to use Spellcast if you happen to not work in the programming industry.

I am learning as we go along too, so if I make a mistake then point it out to me, and we can fix it together. I really wish I didn't have to make a guide like this, because I believe it would be relatively easy for the maker of Spellcast or other people that use it to make an UI that would generate the XML you would need for making macros and equipment lists for whatever conditions. Spellcast as it exist is a half finished work, very powerful but also very user unfriendly and daunting to those that would like to use it but don't know XML. I think Spellcast is a perfect example of why software companies have different people to create the code and to create the instructions to use the program. Ok, wish me luck!

Getting start: The very first thing to do is download Spellcast from the Windower.net website. There are a lot of things that Spellcast does without even having to set up macros. They are almost exclusive for people that type out every command. So if you use a controller most of the time, then it probably isn't going to help you very much from just installing it.

At this point it is hard to even know where to start for those that have never done this before, but I will give it a try. Trying to figure out how to use Spellcast from the beginning is nearly impossible from the instructions provided if you don't already know XML. The best thing to start out with is the work that some other people have already done and making it work for you. You can find those here. Once you find one that you like, you will want to add it to your Spellcast file. Even though Aikar claims that his is the most complicated XML file, it is also the most straight forward, and includes explanations of what information goes into each area, and is preset to be used for BLM. I wish I could add it in here but the code would destroy this post. LOL

Take a look at Aikar's XML file and start thinking about how you can use it. Next week we will start looking at getting it to work with your gear or another job.