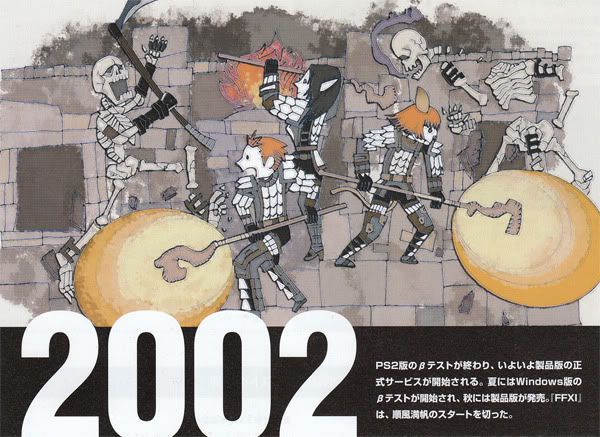 Morning in Vana'diel is your daily dose of FFXI and all things Vana'diel. Give us your thoughts on the interesting topics of the day! Today, lets find out who was annoying enough to make it on your blacklist.

The good old blacklist. I know that a lot of people use them. Whether it is to punish that asshole for ninja-lotting your Joyeuse or that banish person that is always spamming in /sh in Whitegate. We all use it to get rid of annoying people. Well, actually I don't. I don't really see the point in cutting people off and never offering them another chance, and what if you are doing something pick-up or join a linkshell with that person in it and you have to communicate for the greater good? There are even people I know that I should black list, but I still don't. Maybe it is my eternal optimism when it comes to the redemption of people. Well, I know I am the weird one when it comes to this, so I won't belabor my non-use of the blacklist. I know that other people use it, and they use it quite often.

The blacklist can be very useful for dealing with people you just don't want to deal with. This is a video game after all, and we shouldn't be forced to deal with people that can't figure out the same. There are some people that do use the blacklist to create even more drama, either by blacklisting someone that they need to listen to like a LS leader instead of figuring out that if you have to blacklist a LS leader then you should probably find another LS. Others love to brag about their blacklist, and make it the object of drama. In the end, it is pretty effective and even the GM's will tell you to use it rather than intervene to stop an asshole at work.

So are you like me and have no one on your blacklist? Do you have a few or a bunch? Do you use your blacklist like a spam filter? Leave a comment and tell us how you use your blacklist!