So, I haven't had any decent screenshots in a while, and since reading is boring I am going to rectify that today. :)

First, my self-indulgent screenshot of hitting 68 on WHM. :)
Still farming for my Noble's, but didn't get much of it done yesterday because Limbus and Assaults ran long. Hehehe, had some fun in Assaults though.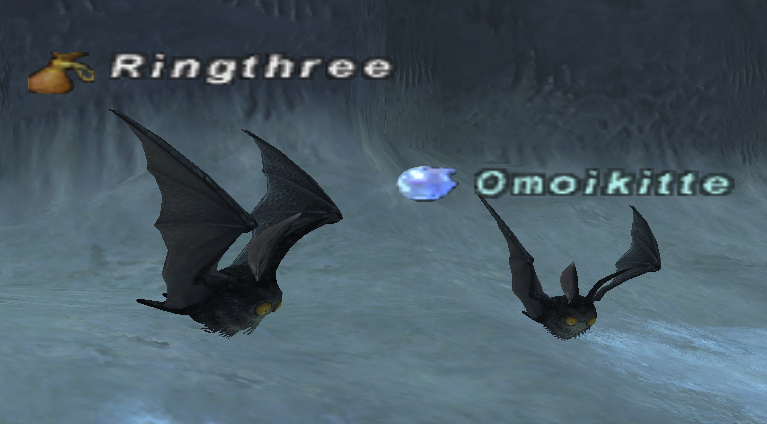 Getting batty with Omoi is fun. :) And so is a tarutaru in your lap!
Also trying to figure out why Izman has a clone is kind of weird too!
Ok, enough with the cute pictures. :)

We had too many people for Limbus last night even for a split run, so we will likely be splitting into three groups after we do the three boss runs we already have on us. In fact, Versus has gotten decently big as of late with several new good members joining. It's a nice problem to have and it lets us do more in the same amount of time. There has been a lot going on in Versus lately, and that is limiting my free time in the game, but I have been able to get some things done, like farm some Zeni or farm for my Noble's Tunic. I have also finally gotten my leathercraft to 39 but now I am facing a small roadblock around rams which I don't mind farming, but I will just try to bump it up a little bit then get to a better and cheaper synth. Well, I will just break out the RNG/THF and do some farming for Ram Skins.