Ok, I got it, there are relics, new ones even. Yes, it is amazing, incredible, stupendous even.

Here is the thing you are missing, it's going to be hard as fuck to get them!

I would think that people would have learned by now that they are not going to make the new relics easier to obtain than the old relics. SE is not really that into making gear obsolete, though they do occassionally, but they absolutely aren't going to hand out devastating weapons willy-nilly. There are going to be bunches and bunches of people that really want these new weapons and they are going to be just like the people that collected Dynamis currency for months then just sold it all to buy other gear, some doing it out from under their LS's noses. I am sure we will have tons and tons of people pursuing these new relics, but its going to take time. And guess what, the relics aren't even in the game yet.

Yeah, if you hadn't figured it out by now, SE knows that we check the dats for the game, and the dats for the new relics, though there already, are obviously not the final weapons. It is impossible to complete a relic in the time given before the next update at very least. The first stage of requirements could be done before this patch was even released, which included having killed many of of the mobs in the ToAU areas. The second stage requires a bunch of very high collection requirements from Salvage, Einherjar and Nyzul Isle. Things like this new Alexandrite.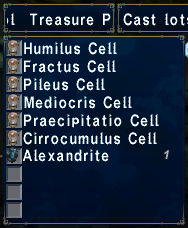 No one even knows what the third stage is yet, and even the dialogue in the dats is unclear about it.

My point is, and I needed to get this out, that we don't need to know RIGHT NOW what the requirements for the obtaining the new relic weapons. I am much more interested in the currently doable like the new NM system which does have several rather good pieces of equipment scattered about from the mobs, and they are tiered. Also, it does require a little bit of effort but not much for people to help with the NMs even if they don't want to deal with the new system. Overall win/win I have to say. There are a couple of people complaining about the new system but honestly there are a couple of people that would complain about absolutely anything.

After a little bit more testing I have to say that I still think that Footwork sucks.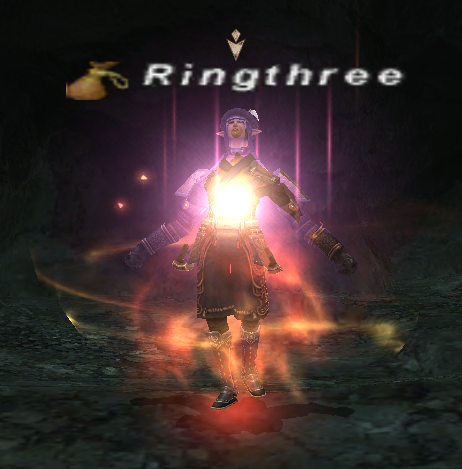 The real problem with it is that it is pretty much just a WS buff for decently equipped Monks, and an excuse for poorly equipped Monks to continue to be poorly equipped. Meh. Not a disappointment per se, but it's definitely one of those things that I know will cause dumb players to become even more stupid. :(